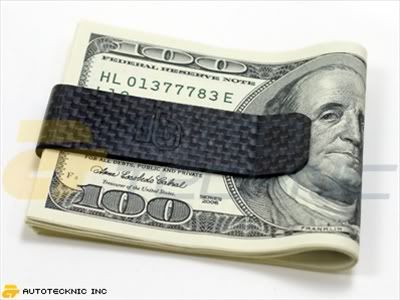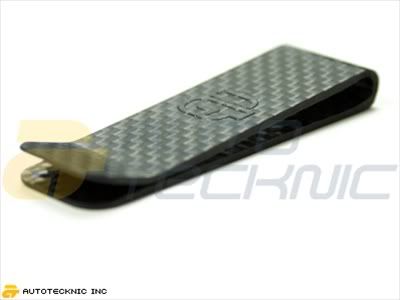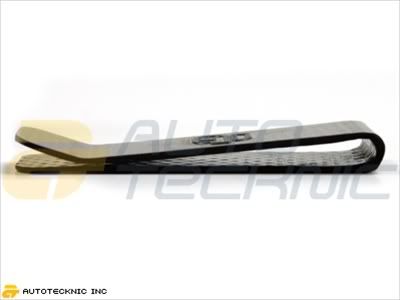 The latest carbon fiber accessory from E92-Lighting, the world's first dry carbon fiber money clip which is made by 100% pre-preg carbon fiber. True carbon fiber is made in a pre-preg and dry process which consists of vacuum forming sheets of carbon fiber into a mold at temperatures around 350° F, sometimes referred to as an autoclave. This process allows carbon fiber to form into a strong and very lightweight composite like most race car parts.

capable of holding up to 14 folded currency bills a credit card + ID card. Measured at 6.5 centimeters by 2 centimeters, 2.5 inches by 1 inch.
The 100 dollar bill is for demonstration purpose only - not included.
Categories for BMW LED Angel Eyes and More!
Payment Types